Get the Safe, Clean Air that You Deserve Today
A whole-home air filtration system such as the HALO-LED™ Whole Home In-Duct Air Purifier or REME HALO® Whole Home In-Duct Air Purifier is your family's first line of defense against airborne dangers. Investing in a high-quality air filtration system for your entire home gives you peace of mind in today's world. You can't control everywhere you go, but you can control your home. Professional whole-home air filtration gives you the peace of mind in the quality of air your family breathes and feel safe at home.
Protect Your Family by Improving Indoor Air Quality
Adding a REME HALO air purifier system to your HVAC unit enhances air quality to keep out harmful bacteria and viruses. Expel dangerous air-borne threats from your home and prevent new ones from entering. Testing conducted by the EPA suggests that indoor air is typically two to five times more polluted than outside air.
Don't Give Up Energy Efficiency for Clean Air
Everywhere you turn today you hear the importance of fresh air vs. recirculated air. Your home was designed to be tightly sealed to prevent energy waste. That traps contaminants degrading indoor air quality. But now you can have both. You can have energy efficiency AND clean, purified air. Think about how much time you spend in your home. Act now for cleaner air from Davis Bros. Cooling & Heating.
HALO-LED™ Whole Home In-Duct Air Purifier
Whole House Installation Starting at $1,100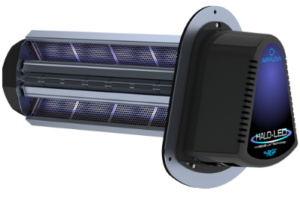 Using bi-polar ionization and revolutionary REME-LED technology, the HALO-LED proactively treats every cubic inch of air-conditioned space. It effectively reduces airborne and surface contaminants and pollutants. The HALO-LED air purifier is the industry's first LED air purifier that is both mercury free and zero ozone compliant.
REME HALO® Whole Home In-Duct Air Purifier
Whole House Installation Starting at $1,100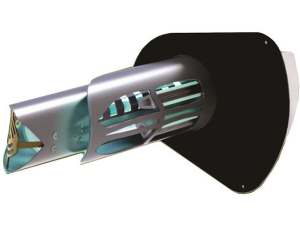 The award-winning REME HALO features the next generation of indoor air quality technology. It can purify every cubic inch of air that your central air conditioning system reaches. In addition, the REME HALO proves effective against all three categories of indoor air pollutants: particulates, microbial, and gases.
Why REME HALO is Your Best Air Purification Choice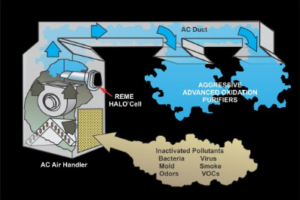 REME HALO provides the best solution for whole house air purification. The benefits of installing a REME HALO air filtration system include:
Kills 99% of bacteria, mold, and viruses
Provides whole home coverage since its is placed inside the duct of your HVAC system
Operates silently• Approved by the U.S. military for use in field hospitals
Approved for use in USDA, FDA and FSIS food processing plants
Effective against the SARS virus in China
Used by cruise lines to reduce the spread of contagious disease
Breathe Easier with Our Indoor Air Quality Services
At Davis Bros., our expert team is industry-trained, certified, and qualified to recommend, install and service a selection of air filtration systems. As a REME HALO certified dealer, you know your system will be properly sized and installed. Contact Davis Bros. Cooling & Heating today at (386) 410-3675. We proudly serve New Smyrna Beach, Edgewater, Port Orange, South Daytona, Daytona Beach, Ponce Inlet, and Ormond Beach, Florida.
Davis Bros. Cooling & Heating
November 8, 2017
2023/09/21